At Acacia Impact Innovation, we help social impact innovators and funders be more successful, and we develop social innovations ourselves in collaboration with others. We do this through advisory/consultancy as well as hands-on services, such as ideation, business strategy, public-private partnerships, fundraising and business planning. Our main focus is on inclusive and humanitarian innovation, especially Africa, and our focus is on the 'exploration' and 'transition-to-scale' phases of the innovation process.
Our customers are:
• Social innovation practitioners (e.g. corporations, social enterprises, NGOs, universities, and governments)
• Social innovation investors (e.g. government development agencies, private foundations, individuals)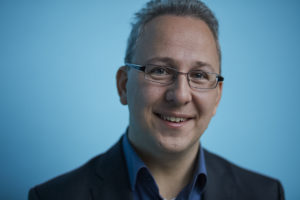 Owner & executive director
As the former founder of Philips Africa Innovation Hub, I served as the unit's director for five years, working with a team of corporate social intrapreneurs on inclusive health innovation (explored 35 innovations of which 5 transitioned-to-scale). Now I have founded Acacia Impact Innovation to continue my career as an innovation consultant and social entrepreneur to help social impact innovators & funders be more successful, especially in the field of inclusive and humanitarian innovation. I recently worked with the Dutch Ministry of Foreign Affairs and with the European Commission, and I am supporting a number of social enterprises including www.inuka.io (a start-up in mental health).
Throughout my career, I combined my technical and business background and I have extensive experience in public-private collaboration. I am known for my many innovative ideas and entrepreneurial mindset, that resulted in a large number of patents (>100 granted patents) and new business models. I served on the World Economic Forum's Global Agenda Council for Social Innovation, and I am a member of the Global Young Academy of Science (200 young scholars who combine excellence in research with a demonstrated passion for delivering positive social impact). I hold a PhD in physics and master's degree in business innovation.